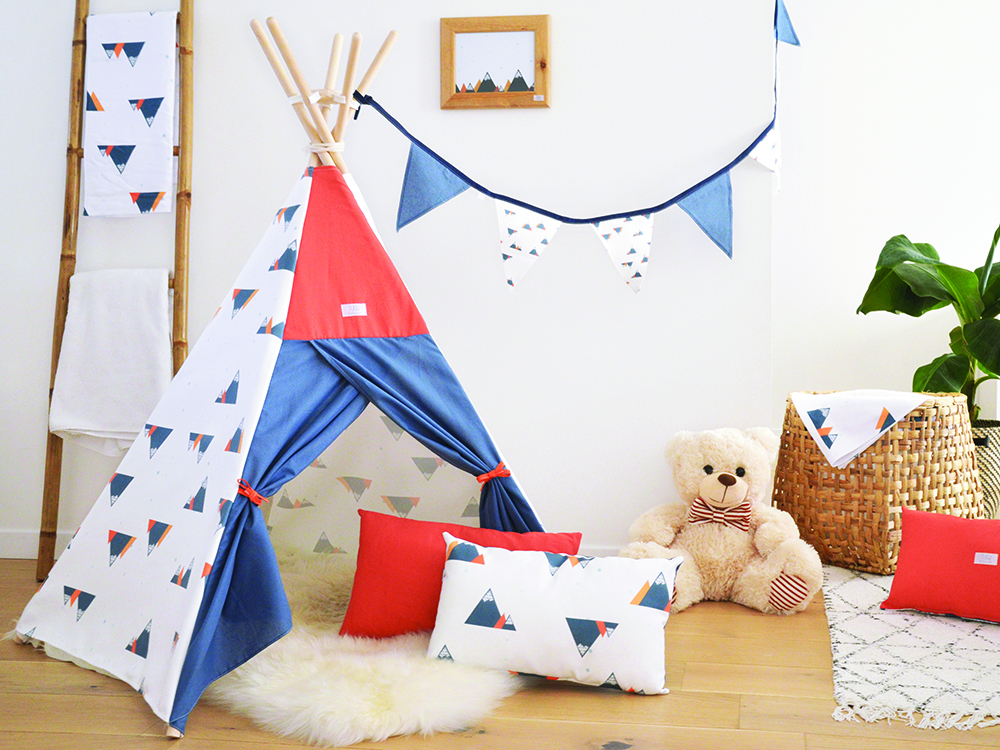 For little explorers and big adventures

TUGU Titoune founder, Sophie hails from England but lives in Hossegor, France where she loves to surf and ski nearby. After studying fashion design at university, Sophie created a brand which fulfils her passion for designing and creating using her hands to make tipis, nursery decor & toddler clothing.

TUGU Titoune is a unique and personal handcrafted children's brand. Sophie begins every design by finding inspiration in her outdoor, adventurous lifestyle. The next step is to create bright collage designs in a sketch book which can be turned into prints for fabric. Finally, every product is carefully handmade and sewn in Sophies living room.

Thank you for supporting a handmade brand. Please get involved with the adventurous antics of TUGU Titoune on social media, and enjoy the products!