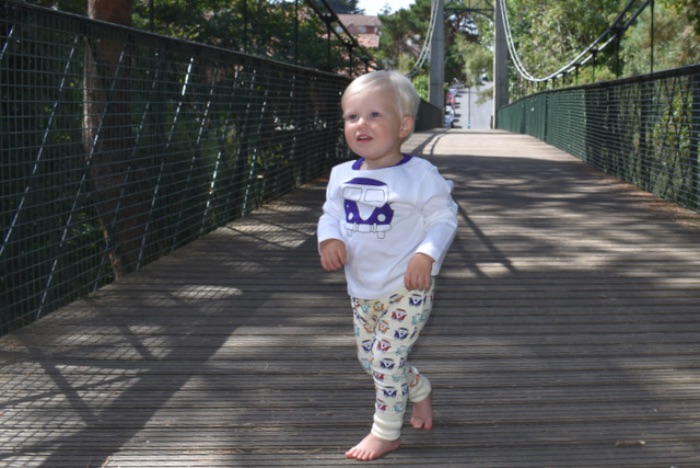 Luxurious organic cotton bedding and beautiful organic baby clothing

LittleLeaf is a family company based in Hampshire providing luxurious bed linen for you and beautiful baby clothes for your baby, all in the finest organic cotton, that doesn't cost the earth.

With four children of our own, we know how important it is that the fabric you're putting next to your babys skin – and your own – is the kindest and softest it can be.

As a family, we think we are fairly environmentally aware so why hadn't we heard about the benefits of organic cotton years ago? We realised that there must be lots of other people out there who didn't know about it either and so decided to get involved in getting the word out about how much better organic cotton is for you, better for the workers who produce it, and better for the environment in general.
LittleLeaf is proud to be certified by the UK Soil Association and all LittleLeaf products are produced in compliance with the Global Organic Textiles Standard (GOTS),helping to ensure that people involved in the growing of organic cotton and the making of our clothes are treated fairly through all the production stages, from fibre to finished product.
Organic cotton makes a premium product and we only use it in our LittleLeaf garments and bedding.

Our clothes and blankets come in our very own bright, unique designs, which will hopefully put a smile on your face. Our babywear designs suit both girls and boys. As parents of a son and daughters, we like the idea of baby clothes that suit both. Theres also a practical gain from choosing unisex designs for your baby clothes, as they can be passed on from brother to sister (recycling at its best!) and so will save you money in the long-term. As organic cotton has a reputation for being incredibly durable, retaining its quality wash after wash (and even getting softer the more its washed), it should see you through baby number one, two, three and more!
We have tried to follow this ethos right through all stages of our business, and so have sourced and use 100% recycled paper packaging and stationery. Even the wrapping paper we use for gift wrapping – in our lovely leaf design – is made from 100% recycled paper and is uncoated, printed using vegetable oil-based inks and is fully recyclable. Similarly, the ribbon used for gift wrapping is compostable.
Take advantage of our flat rate £1 delivery on everything.